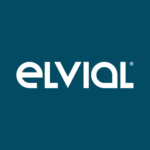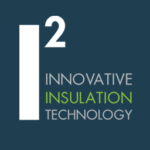 Essence W67 HI² is as elegant as an aluminium profile can get and extremely reliable.
It is the go to solution when flexibility and dependability are of utmost importance.
This solution can be adapted to fit your capabilities and aesthetic demands, and add an obvious asset to any project.
Description
Superiority is a result of a fortunate conjugation between a unique idea and the flawless implementation.
Whether you come up with a plan for a small scale private project or an imposing public construction you can rest assured that this solution is what you need to masterfully materialize it.
---
ATTENTION TO DETAILS
Open passage thanks to just 20mm height frame. Ideal for PWD and children.
SAME LEVEL APPEARANCE INWARDS
Ultimate same level appearance on the inner side of the window, thanks to the application of a specially designed frame. Ideally featured to the application of a hidden tilt and turn mechanism.
Specially designed T – profiles with inner reinforcement upping of just 10mm, ideal for sturdy constructions with wide openings, consistent with modern architectural trends.
---
EXTRA FEATURES
Form follows function, they said. We glorified form by concealing the functional components.
Hinges to open or tilt that go undetected.
Handles so sophisticated that render grace to industrial design.
---
It's a feeling. It's precious.
What should be kept outside -noise, water, wind- is kept outside.
What's inside is safe and sound. This is where we set our boundaries and keep them intact.
The performance of W67 HI2 on all factors affecting interior environment is certified by Ift Rosenheim Institute in Germany.
Specifications
THE THERMAL INSULATION
You can feel it on a cold night and you 'll appreciate it on a hot day.
You'll love this when you run your budget.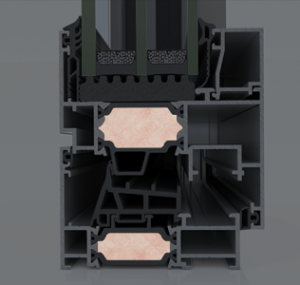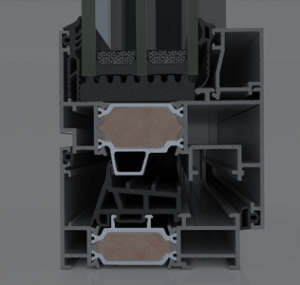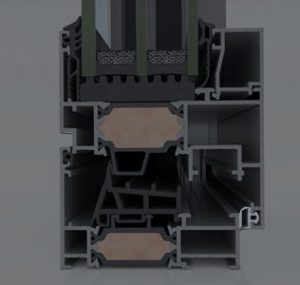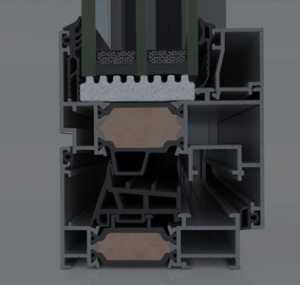 ---
ENERGY LEVELS
Different conditions in environment and climate demand tailored solutions. There are three energy level variables to this product so you can devise the best answer to any demand.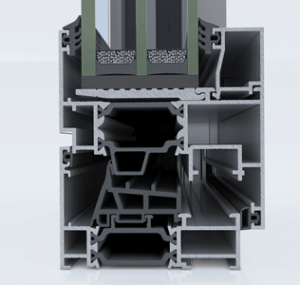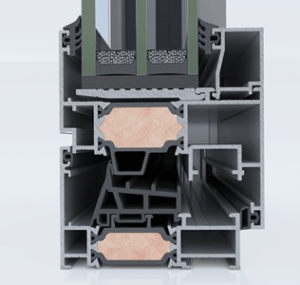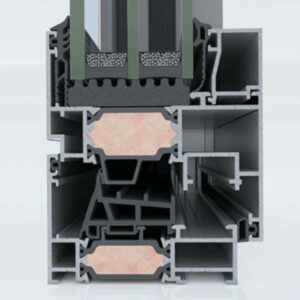 ---
DURABILITY FOR A LIFE TIME
It's details like this that fulfill the highest requirements in terms of durability. As time puts this profile to its test, you will enjoy its endurance and benefits.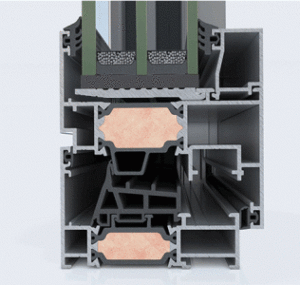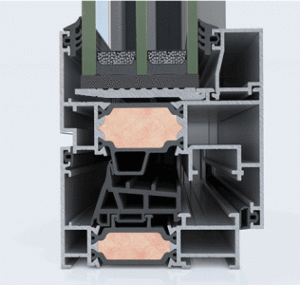 ---
THE ADVANCED SEALING SYSTEM
We have developed the Advanced Sealing System to water-proof any construction. Vulcanization and assembly render all parts of the window impermeable.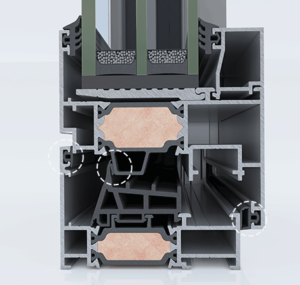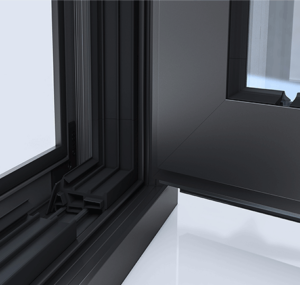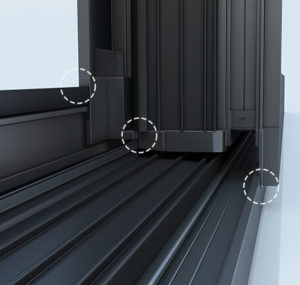 Applications
Types of Constructions
All types of opening frames
ESSENCE W67 HI² offers a plethora of construction solutions that will definitely exceed your expectations and deliver projects with unparalleled character.

Colors
Unfortunately, we cannot guarantee the exact display of colors on your screen.
Colors on screen may vary depending on monitor settings and resolution.
If you are not sure about the color, we recommend, if possible, to see the shades in our exhibition.
'NEW DOOR' Kontonis S. Lathourakis D. OE.
Lavriou Avenue 286, Peania
210 6617210, info@newdoor.gr