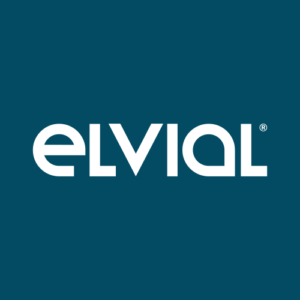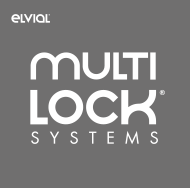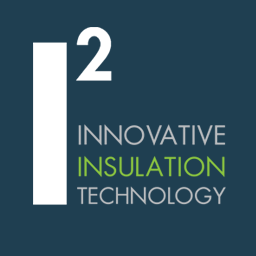 A pioneering technology, patented in 27 counties, that offers improved energy efficiency and high safety levels.
INSULATION WALL WITH ELVIAL I² TECHNOLOGY
A WORLDWIDE INNOVATION ONLY BY ELVIAL
An additional Insulation Zone, filled with specially developed Foam, having the Ideal Density and covering totally the intermidiate chamber of the profile.
The Energy Performance of the aluminium system is improved up to 38%.
Description
FEATURES + BENEFITS
HIGH THERMAL INSULATION
Uf        :  1.8 – 2.2 W/m2K
Uw*    :  1.5 W/m2K with double glazing (Ug: 1.0)
Uw**  :  1.5 W/m2K with double glazing (Ug: 1.0)
Uw*    :  1.2 W/m2K with triple glazing (Ug: 0.6)
Uw**  :  1.2 W/m2K with triple glazing (Ug: 0.6)
---
Three insulation levels:
Optimized foam-filled insulation zone (ELVIAL I2 Technology) that ensures excellent isothermal flow of the window.
Polyamide bars maximum size 24mm with glass fiber re-enforcement 25% (PA6.6 25 GF), for improved insulation and extra rigidity.
Central gasket, glazing gaskets with fins and perimetrical insulation with low density polyethylene, for effective heat transfer minimization.
---
SECURITY
WK2 security level, with up to 21 perimetric locking points.
---
DURABILITY FOR A LIFETIME
Width up to 1.000mm /sash
Height up to 2.250mm
Weight up to 90kg /sash
Glazing up to 45mm
---
Perfect functionality:
Customized alignment corners made of polyamide, for extra rigidity of final product.
Corner joints with specially designed recesses to fasten the hinge pins and absorb the glazing weight.
---
ADVANCED SEALING SYSTEM, CONSISTED OF:
EPDM gasket corners for the central gasket, the outer glazing gasket and the perimetric gasket.
Optimized EPDM specimen to connect the Mullion End Cup with the central gasket, for effective watertightness.
Special drainage channels on the frame and on the sash, which prevent water from flowing to the inner part of the profile.
Water tightness result: E900, Ift Rosenheim Germany.
---
BASIC SYSTEM DEPTH : 58.6mm / 69mm
MINIMUM FACE WIDTH F-S: 102.1mm
* One sash construction 1.000mm X 2.200mm
** Double sash construction 1.500mm x 2.200mm
Applications
Types of Constructions
All types of opening frames.
Colors
Unfortunately, we cannot guarantee the exact display of colors on your screen.
Colors on screen may vary depending on monitor settings and resolution.
If you are not sure about the color, we recommend, if possible, to see the shades in our exhibition.
'NEW DOOR' Kontonis S. Lathourakis D. OE.
Lavriou Avenue 286, Peania
210 6617210, info@newdoor.gr