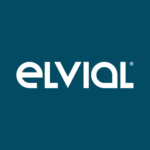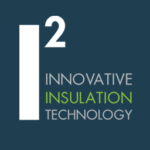 ICONIC W77 AI²
There are times that you need something special. But 'special' is not always synonymous to 'unique'. Special is about flexibility, versatility and adaptability to scale and circumstance. It is not about compromise. It is about putting your vision in the right frame and reaping the benefits.
You need the maximum freedom with no compromises; to design and realise yous ideas on demanding projects, when quality standards and design come first.
Description
THE DESIGN
An ingenuous take on elegance. The precise lines, slim contours and attenuated particulars that make the Iconic collection aesthetically exceptional are present in this solution. Put your creativity to work to see what it can do for you.
---
STARTING FROM
classic linear sections.
to minimal easy-access blind sash typologies [BS].
to window wall constructions with linear or steel look design.
---
ATTENTION TO DETAILS
Open passage thanks to just 20mm height frame. Ideal for PWD and children.
SAME LEVEL APPEARANCE INWARDS
Ultimate same level appearance on the inner side of the window, thanks to the application of a specially designed frame. Ideally featured to the application of a hidden tilt and turn mechanism.
Specially designed T – profiles with inner reinforcement upping of just 10mm, ideal for sturdy constructions with wide openings, consistent with modern architectural trends.
---
EXTRA FEATURES
Form follows function, they said. We glorified form by concealing the functional components.
Hinges to open or tilt that go undetected.
Handles so sophisticated that render grace to industrial design.
---
THE TECHNOLOGY
We made it incomparable in terms of energy performance, inviolable and impermeable.
We made it complete and versatile so you can make it wonderful.
The performance of ICONIC W77 AI² on all factors affecting interior environment is outstanding and certified  by Ift Rosenheim Institute in Germany.
Specifications
THE THERMAL INSULATION
You can feel it on a cold nigh and you'll appreciate it on a hot day.
You'll love this when you run your budget.
Elvial i2 innovative insulation technology.
42mm insulating bars.
Co-extruded gasket.
Foam insulating profile.
---
ENERGY LEVELS
Different conditions in environment and climate demand tailored solutions. There are four energy level variables to this product so you can devise the best answer to any demand.
Level 1 Uf ≥ 1.8 W/m²K
Level 2 Uf ≥ 1.1 W/m²K
Level 3 Uf ≥ 0.93 W/m²K
Level 4 Uf ≥ 0.88 W/m²K
---
DURABILITY FOR A LIFE TIME
It's details like this that fulfill the highest requirements in terms of durability. As time puts this profile to its test, you will enjoy its endurance and benefits.
Support for glazing load transfer.
---
THE ADVANCED SEALING SYSTEM
We have developed the Advanced Sealing System to water-proof any construction. Vulcanization and assembly render all parts of the window impermeable.
Optimal 3-level water-proofing.
EPDM gansket corners.
EPDM and cups for adjoining profile.
Applications
Types of Constructions
All types of opening frames.
ICONIC W77 AI² offers a plethora of construction solutions that will definitely exceed your expectations and deliver projects with unparalleled character.
Colors
Unfortunately, we cannot guarantee the exact display of colors on your screen.
Colors on screen may vary depending on monitor settings and resolution.
If you are not sure about the color, we recommend, if possible, to see the shades in our exhibition.
'NEW DOOR' Kontonis S. Lathourakis D. OE.
Lavriou Avenue 286, Peania
210 6617210, info@newdoor.gr