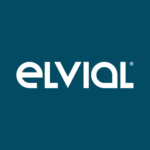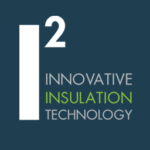 LIFT & SLIDE 6800i²
The heavy duty, Lift & Slide system, ideal for large openings, provides the best of the view combined with remarkable thermal insulation values.
Description
FEATURES + BENEFITS
HIGH THERMAL INSULATION
Uf       :  3.9 – 6.0 W/m2K
Uw*   :  1.7 W/m2K with double glazing (Ug: 1.0)
Uw*   :  1.3 W/m2K with triple glazing (Ug: 0.6)
---
Three insulation levels:
Optimized Foam Filled insulation zone (ELVIAL i2 technology) that ensures excellent isothermal flow of the window.
Polyamide Bars maximum size 24mm with glass fibers re-enforcement 25% (PA6.6 25GF) for high insulation and extra rigidity.
Glazing gaskets with fins and perimetrical insulation with low density polyethylene, for effective heat transfer minimization
---
SECURITY
WK2 security level, using optional Anti-lift mechanism.
---
DURABILITY FOR A LIFETIME
Width up to 3.000mm / sash
Height up to 2.896mm
Weight up to 300kg / sash
Glazing up to 44mm
---
ADVANCED SEALING SYSTEM, CONSISTED OF :
Water and Air proofing with EPDM gaskets and a complete set of innovative sealing specimens made of cellular rubber for both Successive & Inwall constructions (lift & slide edition)
---
SPECIAL FEATURES:
Option of Electro motion with remote control.
Offers Ergonomics.
Silent Function.
Easy use and smooth sliding.
Solid Construction.
Modern, linear Design.
Use of INOX tracks.
Innovative central sealing and hook sealing.
Special Edition available with Sliding Sash and a Fixed Glazing part, where the glazing is placed directly into the frame, creating a minimalistic look.
---
BASIC SASH DEPTH: 65.6mm
MINIMUM FACE WIDTH F-S: 144mm
---
SOUND REDUCTION
Certified 41dB Sound Reduction.
Applications
NUMEROUS DESIGN OPTIONS
SUCCESSIVE CONSTRUCTIOS
Sliding or L/S : 2 or 3 sashes & Sliding or L/S with Fly screen: 2 or 3 sashes
Sliding or L/S Meeting Stile: 4 or 6 sashes –
Sliding or L/S 1 Sash + 1 Fixed Glazing part
INWALL CONSTRUCTIONS
Sliding or L/S: 1 sash (Glazing, Glazing-Fly screen, Glazing – Shutter, Glazing – Fly screen – Shutter) &
Sliding or L/S Meeting Stile: 2 sashes (Glazing, Glazing-Fly screen, Glazing – Shutter, Glazing – Fly screen – Shutter)
Colors
Unfortunately, we cannot guarantee the exact display of colors on your screen.
Colors on screen may vary depending on monitor settings and resolution.
If you are not sure about the color, we recommend, if possible, to see the shades in our exhibition.
'NEW DOOR' Kontonis S. Lathourakis D. OE.
Lavriou Avenue 286, Peania
210 6617210, info@newdoor.gr